History Exhibition Room
History of Setouchi
---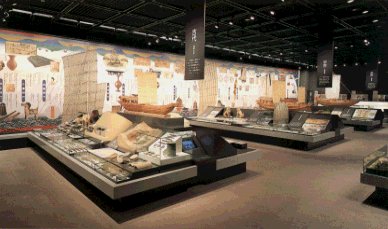 The district on the Seto Inland Sea have played an important role in trade and traffic in Western Japan. People lived in this district formed the characteristic culture.
You can trace the history on the subject of "People's Life" and "Trade and Traffic" of the Setouchi District. Ships navigated across the Seto Inland Sea tell us the passage of time.
---
suzuki-y@mars.dti.ne.jp
Copyright © 1996-1998 Yasuyuki Suzuki & Hiroshima Prefectural Museum of History, Fukuyama, Japan.
Last updated: June 10, 1998.