Kusado Sengen Exhibition Room I
Kusado Sengen revives today
---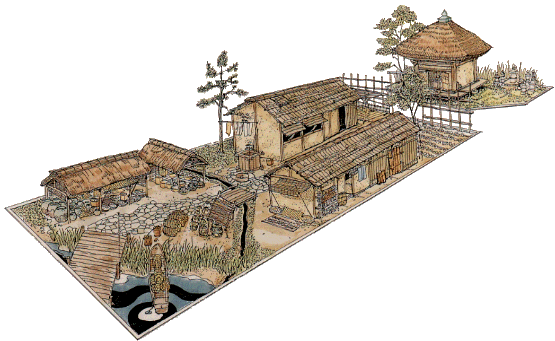 Long-term excavations have clarified the way of life at Kusado Sengen. A part of Kusado Sengen has been reconstructed based on the result of the excavations. We set up the circumstances of one evening in early summer in the fourteenth century.
Once you enter the reconstruction of Kusado Sengen, you will feel as if you were in a medieval town.
[Marketplace beside a Wharf]
[Craftsmen's Workshops]
[Cemetery and Shrine]
---
suzuki-y@mars.dti.ne.jp
Copyright © 1996-1998 Yasuyuki Suzuki & Hiroshima Prefectural Museum of History, Fukuyama, Japan.
Last updated: June 10, 1998.