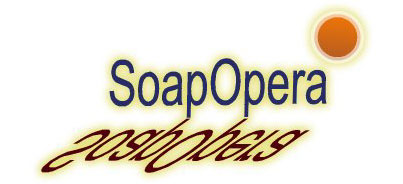 - multi-transport,multi-encoding SOAP with ORB -
What's new
Older SoapOpera information is here.
Description
SoapOpera is a multi-protocol, multi-transport SOAP with ORB, currently runs on Squeak3.x
SoapOpera consists of two parts: SoapCore and OperaORB.
SoapCore is a SOAP implementation for Squeak (including SOAP RPC).
It achieves some interoperability with other SOAP, such as SOAP4R, Splash/Spray, etc.
OperaORB is a tiny ORB wrapper on SOAP (or some network messaging service layer).
Prerequisites:
XML Parser:
Web Server:
Installation:
Load the sar file to your Squeak. (I tested the installation in Squeak .8 and 3.9)
Limitations:
SoapCore:
It is in beta, subject to change
(Currently) SOAP Encoding is not fully implemented
OperaORB:
(Currently) Automatic object reference releasing is not implemented
Download:
Current releases:
SoapOpera ver1.0h (2008/6/2)

SoapCore - SoapCore
...OperaORB SOAP -- coming soon
For porters:
Future Plan:
(2006/10/21)
SSL version of SoapClient
License
SoapCore and OperaORB are licensed under the MIT style license.
Suggestions?
Any feedback is welcome.
Masashi Umezawa
---