Exhibition Rooms
---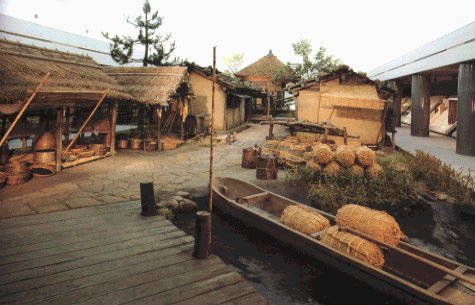 The history is traced from the primitive to the modern ages on the subject of "People's Life" and "Trade and Traffic" of the Setouchi District.

Part of Kusado Sengen has been reconstructed on the actual size, and the town in the Muromachi period has been reproduced. Excavated Articles are displayed around it.

The remains excavated from Kusado Sengen are systematically arranged and displayed along with articles excavated from other important sites of middle ages of Japan.
---
suzuki-y@mars.dti.ne.jp
Copyright © 1996-1998 Yasuyuki Suzuki & Hiroshima Prefectural Museum of History, Fukuyama, Japan.
Last updated: June 10, 1998.